Immigration
For
Startups
Explore solutions

For

Founders

Brainstorm with us to pinpoint the best short and long-term immigration strategy for yourself as a founder.

read more

For

Employees

Want to join a startup but worried about visa sponsorship? We find ways to work for companies at any stage of development.

read more

For

Growing Companies

Target top talent and prepare for growth with a clear immigration policy customized for your hiring priorities.

read more
A decade of experience with visas for startups allows us to accurately assess your case upfront and charge one flat fee to prepare and file your application.
Our fees are flat, and always posted on our website

your questions about immigration for startups answered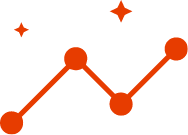 Approachable professionals with a singular focus
With a focus on startups since 2013, our team has spent a decade engineering creative visa solutions within an outdated system designed for older, larger enterprises.
From bootstrapped, pre-revenue startups transferring an H1B for their first employee, to venture-backed founders looking for permanent status, we have the experience to get it done.